Animal Crossing Clone
This prototype is a clone of some of the main mechanics from "Animal Crossings: New Horizons".
On the prototype, it's possible to shake trees, pick apples and weeds from the floor, and catch butterflies. The player on the Animal Crossing game uses those—and other actions like fishing and mining—to gather resources from the island. These resources can unlock new tools, but most importantly, they can be used to buy and build new furniture, clothes, and cosmetic items for the player house on the island.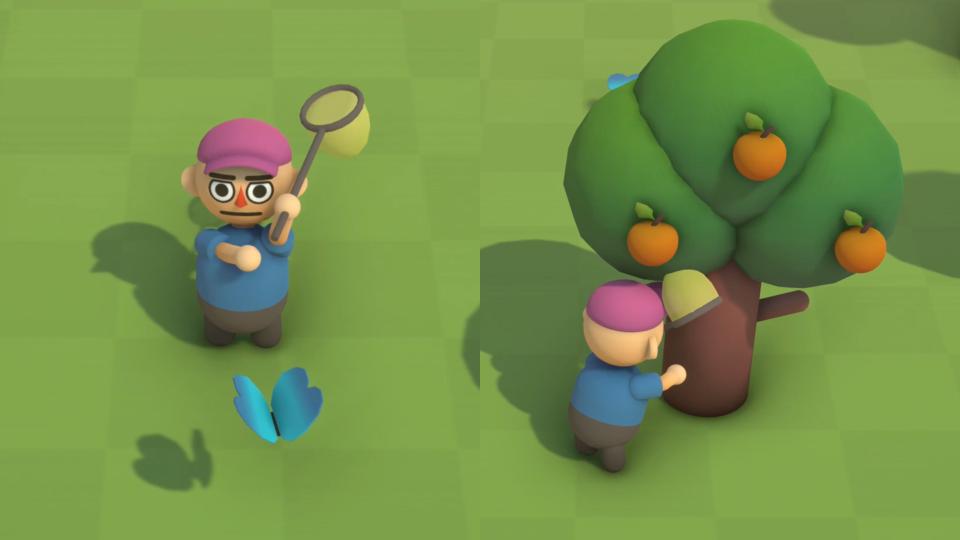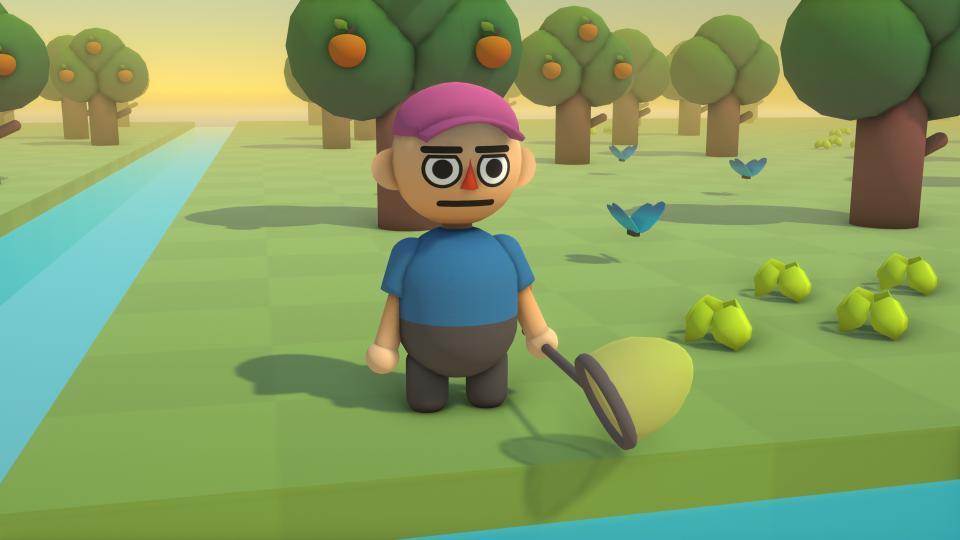 Previous — Game Prototypes